my story
From lego blocs until today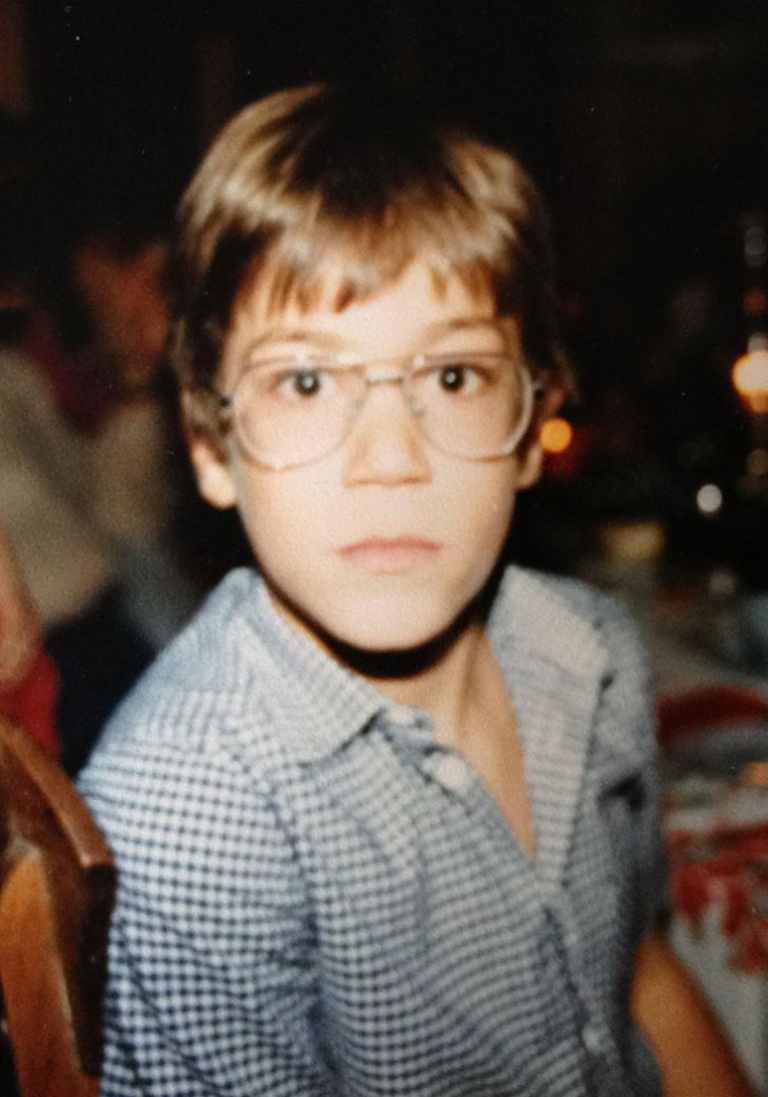 Being a curious and lively child, he channeled his enthusiasm through the new gadget of the 80s, the famous Commodore Vic-20. After playing Lode Runner for a few hours, he was captivated by the computer language Logo. Rather of impulsive nature, he got tired of that tiny machine and finally put his hands on the invention that will change his life: the Apple Macintosh! We are in 1985 and Alexandre was the first student from his school to print his homework with a professional layout. At 14, he made fiction films with a video camera Hi8. At 15, he discovered film photography and he started developing his negatives in black and white in his own darkroom. At 18, he studied screenwriting at the University of Quebec and began to explore the art of writing.
In 1992, aged 20, he founded Ax Designs  which was his first creative agency in graphic design and advertising. He mastered computer graphics by creating logos, business cards, restaurant menus and advertisements for newspapers and magazines. As a true artist and entrepreneur, he took care of his clients with real professionalism, despite his young age. He also discovered the ancestor of the Internet with the BBS ( bulletin board system ) and explored the concept of patience when he had to wait almost 8 hours to download a small file. After 3 years of adventure, he took a different path and explored new horizons by working in the world of education and restaurant business. In 1997, while exploring digital photography and birth of Internet, he decided to found with some partners Un Monde Sauté, a Plateau Mont-Royal restaurant. A Montreal real success, this experience allowed him to refine the art of customer service, marketing and business management. However, in 2000 he decided to return to his first love, creation.
In 2000, he founded a new company named Ax Productions. Its core services included graphic and advertising design, and added website design thereafter. Clients can therefore take advantage of turnkey services. In 2003, he completed training in interactive media at the National Institute of Image and Sound (INIS) to refine its vision of writing and interactivity.
Incorporated in 2004, Le Medialab comes alive. With 20 years of experience, Alexandre Donato has developed over the years a comprehensive view of communication and marketing, both on paper and pixel. His sensitivity and listening skills have give him the chance to develop a real partnership with his clients. His creativity and perfectionism allow him to create original and effective concepts, and also deliver projects on time and always meet or exceed goals.
In 2014, Le Medialab has been given a makeover with  a new logo and a new website.
At the same period, Alexandre was offered a teaching job at Cégep Édouard-Montpetit.
On December 31, 2017 at 11:59 pm, Le Medialab closed its doors for good, as Alexandre Donato decided to devote them fully to his new vocation.