WordPress Website creation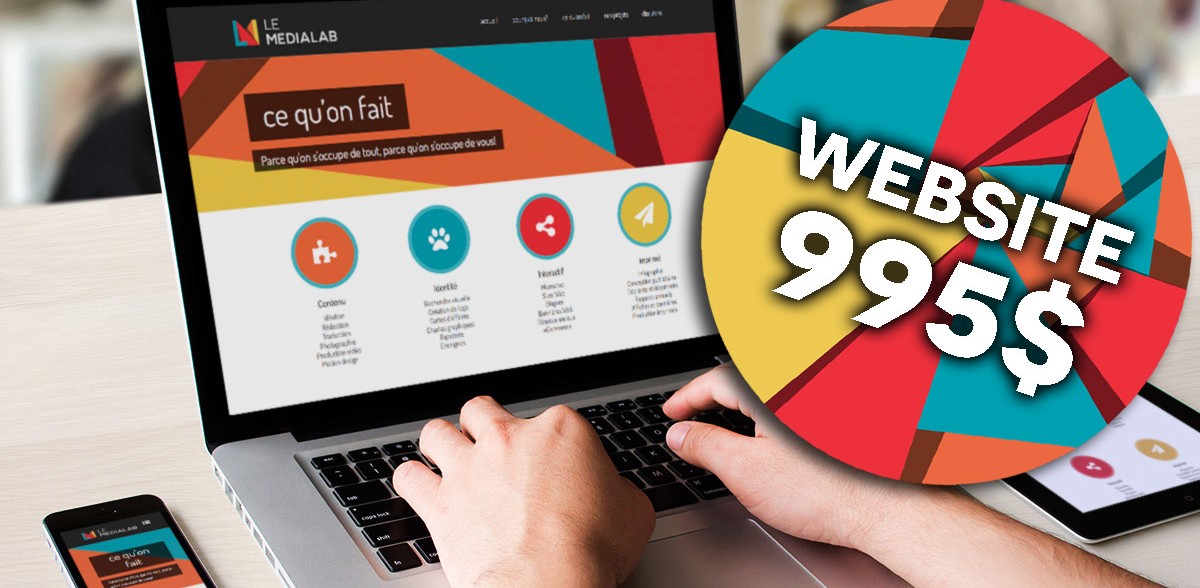 Would you like to have a business impact?
Would you like to stand out from the competition?
Is your corporate image outdated?
Is your website not up to your professionalism?
Creation of responsive website to computers, tablets and mobiles on WordPress platform
This offer includes:
Using the theme (template)

Micron

(compatible with computers, tablets and smartphones)

WordPress installation on web hosting provided by the client (compatible WordPress)

Creation of the site tree and a text writing plan (maximum 8 pages)

Receiving, in a single block, all content (text and photos), prepared by the customer

Presentation of the beta version of the website (fully functional) according to plan

One (1) round of minor corrections on the structure and content*

Presentation of the final version of the website

Official launch
Special Price until August 30th, 2018: 995$**
Additional options:
Purchase images stock: + $15 / image + search costs

Using a different theme (template): Search, purchase and setup fees

Animated slideshow on the home page (5 slides): $ 195 +

Additional corrections and work: $75/hr

English version of the website (max 8 pages): $ 495 ***
* The corrections will be made within the theme options (template), including typographical corrections but not including any design correction and plugin installation (plugins) or programming. Corrections should be written within a single .doc document.
** his offer is subject to regular contractual conditions Medialab (available on request) and the signing of a contract before 31 March 2018.

*** The English texts will be received in a single block. The English version will be produced after the approval of the French version and its design will be the same. No correction is included.
Get a quote
Discover our services
Browse our projects
Additional information:
A responsive website is a concept of web design that includes various principles and technologies in which a website is designed to provide the visitor optimal consulting experience, easy reading and navigation. The user can view the same website through a wide range of devices (computer monitors, smartphones, tablets, TV, etc.) with the same visual comfort and without the need for horizontal scrolling or zooming, specifically with touch devices.
WordPress is a free content management system (CMS) written in PHP, based on a MySQL backend database, and distributed by Automattic. It is distributed under the terms of the GNU GPL. WordPress is certainly one of the best free CMS. It allows the management of a site with ease without having to know the programming languages and formatting protocols of a website or a blog … you only need to know how to use a computer.